Killakuma
Good aftermorning!
I'm Killakuma, I like shibes and stringy cheese and I draw chibis for half my living!
Vroid Models | Emotes | Chibi Art
---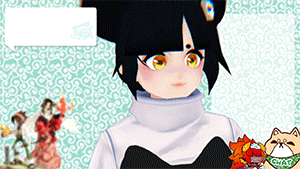 Oh! So you're interested in commissioning me? Welcome!I offer a variety of simple commissions. Chibi designs, emote/badges, and vroid models!
---
~ meaning prices may vary depending on complexity of design.
Chibi Art is done in either Clipstudio / Paint Tool Sai 2 / Procreate. I will provide both Transparent and outlined files.
- Done in 6in x 8in canvas
- Fully colored and shaded
Done in Clipstudio / Paint Tool Sai 2
includes:
- 500x500 file for twitch
- 112x112 file for discord
---
General TOS:
All Commissions will be for commercial use.
You are not allowed to NFT my work.I will only accept commission payment through paypal and all payment will be taken upfront as USD and won't start until payment is made.Regarding Edits: Small changes will be fine such as adding highlights, changing a piece of garment or design but once the final sketch is done and you approve it I will no longer make big changes. I will not copy an artist's art style.
I can draw things similar to the reference but it will be how I interpret it.You are allowed to post it on social media.
---
Chibi / Emotes / Badges
These are done with Clipstudio or Paint Tool SaiChibis: Commercial, full body and fully colored is included with this optionEmotes and badges: I will be providing the 500px & 112px files to upload on twitch and discord. Both twitch and discord have automatic resizing.
✦ Please provide moodboard / reference sheet or I will not accept the commission.✦ I am also a visual person, Please provide as much detail as possible unless you would like me to take creative liberty.✦ Unless the commissioner requests for it to be private, I will be posting progress on twitch or twitter or instagram.✦ You are allowed to repost the piece so as long as credit is given✦ Extra characters in the same canvas will be an extra $50 USD each depending on the detail of the second character.
---